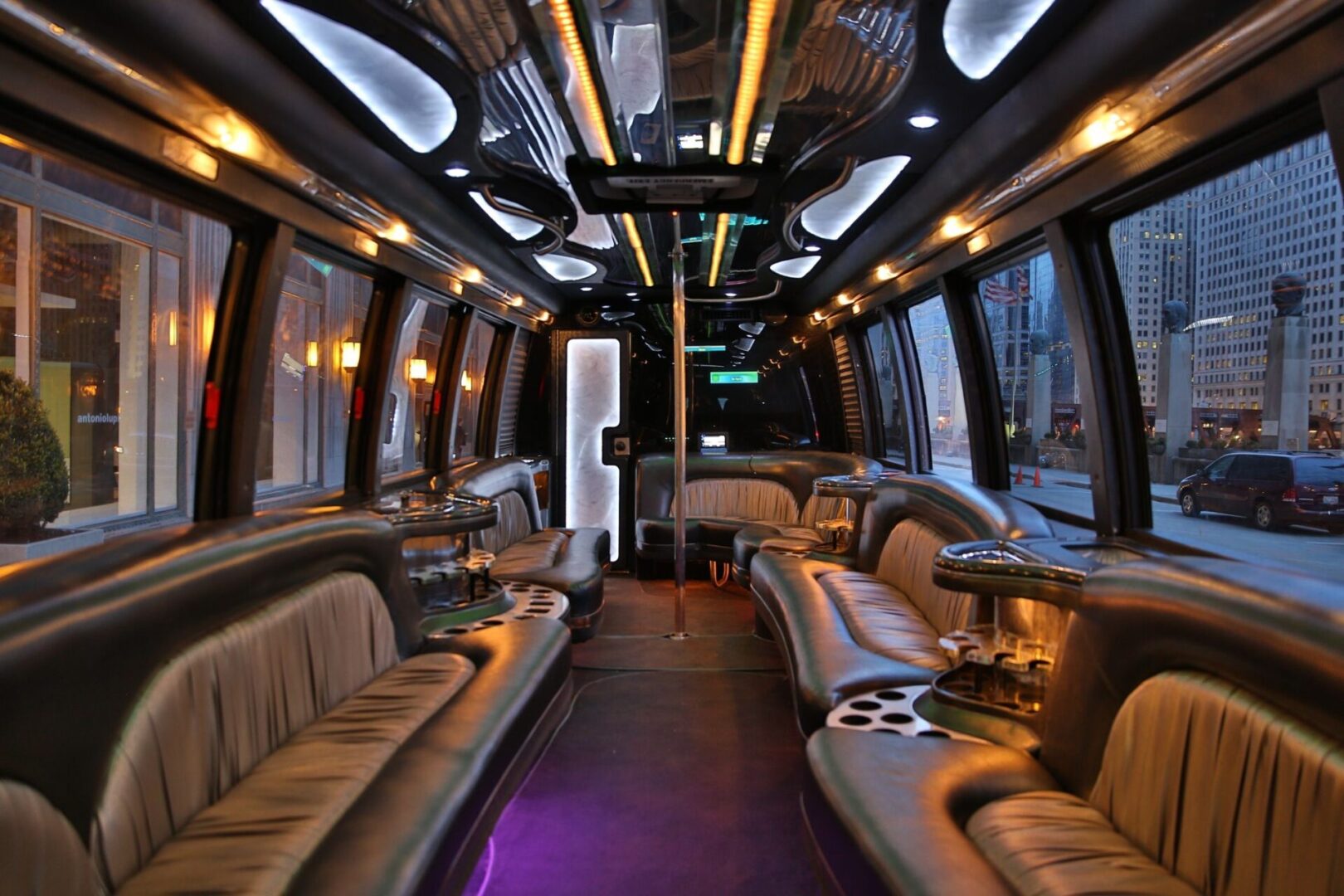 Welcome to Dallas, the vibrant city in the heart of Texas that never fails to impress with its energy and excitement. When it comes to hosting special gatherings, parties, and events, party buses limos Dallas are increasingly popular option. They offer convenience, comfort, and an unforgettable experience for you and your guests.
At GL Transportation, we provide the ultimate solution for all your transportation needs, making your event truly remarkable. We operate a professional fleet of cheap party buses in Dallas specialty Hummer, stretched SUV Cadillac Escalade limousines, and Mercedes Sprinter limo coaches to provide safe and comfortable rides for all your special events.
Let the ball rolling with Dallas party buses! Our fleet consists of contemporary, well-maintained vehicles that adhere to high standards. We prioritize your safety by ensuring our vehicles are properly insured, and our licenses and permits are always current. To further guarantee your security, thorough inspections are conducted before and after each trip. When you choose cheap party buses in Dallas, you can travel with complete peace of mind.
Operating round the clock, 24/7/365, we strive to accommodate all our customers, subject to availability. It is advisable to contact us in advance to secure your reservation. We specialize in delivering the ultimate party bus experience to the DFW and surrounding areas. Additionally, we take pride in contributing 5% of our profits to support local DFW charities.
Why Dallas? Because This Place is An Ultimate Party Destination!
Dallas is a city that knows how to have a good time. From electrifying music festivals to lively sports events, there's always something happening in this vibrant metropolis. With its dynamic atmosphere and countless venues, Dallas has emerged as the ultimate party destination.
Whether planning a wild night out with friends, a sophisticated corporate event, or an elegant wedding celebration, Dallas offers the perfect backdrop for your special occasion.
Chauffeured Executive Transportation – Making People's Lives Easier!
When hosting a memorable event, every detail matters. This includes the transportation experience. Hiring chauffeured executive transportation adds a touch of luxury and sophistication to any gathering. Imagine stepping out of an elegant party bus or limousine, making a grand entrance setting the tone for your event.
Chauffeurs are not just drivers but trained professionals who provide personalized service, ensuring you and your guests feel pampered and cared for throughout the journey.
Cheap Party Buses in Dallas: Affordable Luxury at Your Fingertips
Looking for cheap party buses in Dallas TX? Look no further! Our cheap party buses in Dallas offer an excellent balance of affordability and luxury. When you pick our services, you can expect top-notch amenities, stylish interiors, and professional chauffeurs who prioritize your safety and satisfaction.
Whether it's a birthday celebration, bachelorette party, or any other special occasion, our cheap party buses in Dallas will elevate your experience.
How it Feels Stepping Into Party Buses and Limos in Dallas? Experience An Unparalleled Comfort and Style!
You enter a world of unmatched comfort and style when you step into our party limousines. Our vehicles have state-of-the-art amenities, including plush seating, ambient lighting, high-quality sound systems, and dance floors.
Hiring chauffeured transportation for your events allows you and your guests to unwind and enjoy the festivities without worrying about navigation, parking, or designated drivers.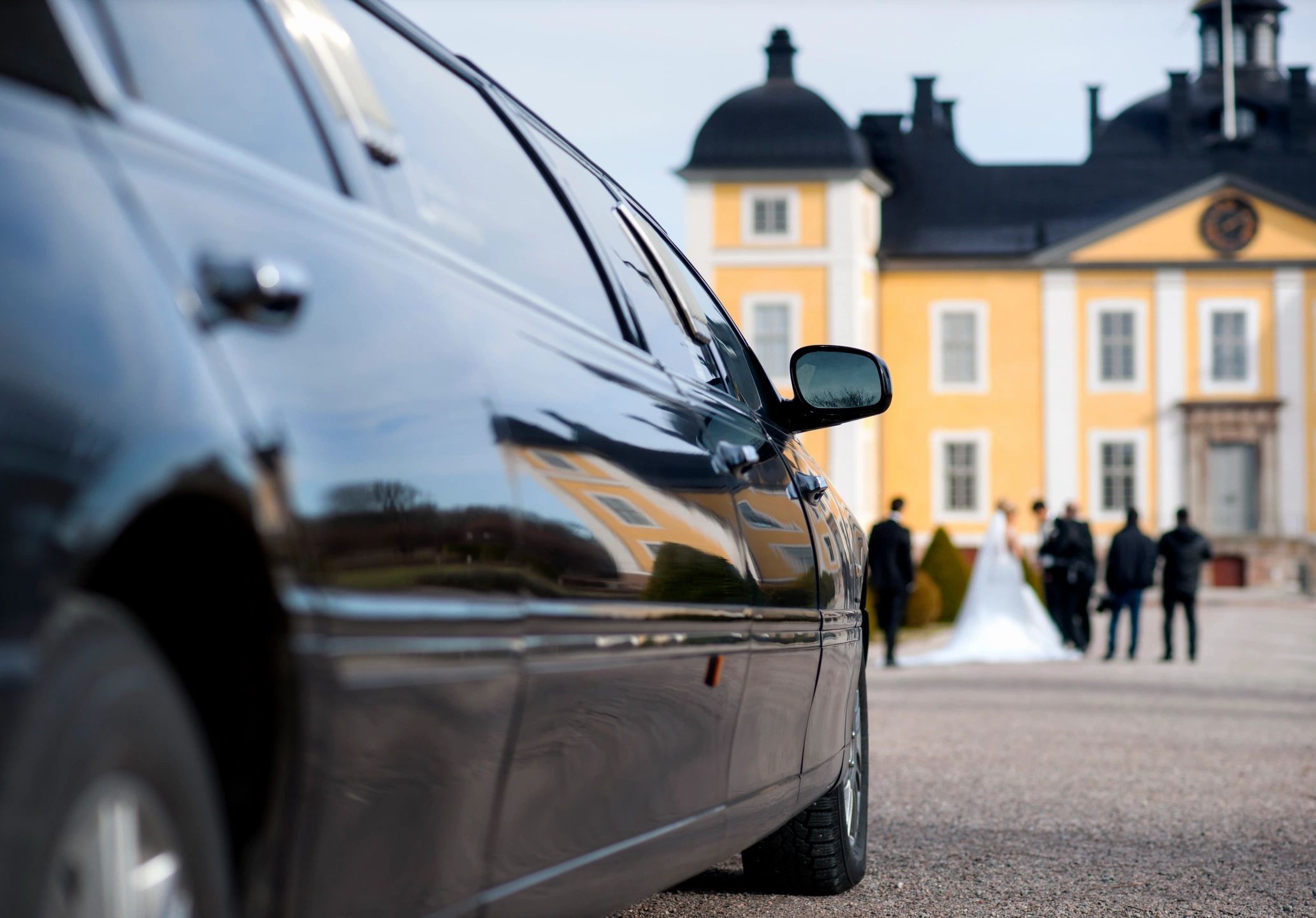 Shuttle Buses: The Ideal Solution for Group Transportation!
Group transportation can often be a logistical nightmare, especially when coordinating with multiple cars or dealing with the hassle of parking. Party buses limos Dallas come in handy here.
Cheap party buses in Dallas TX, are an easy and efficient way to transport large groups of people to and from events.
With their spacious interiors, comfortable seating, and dedicated chauffeurs, Dallas party buses ensure that everyone arrives at their destination together, safely, and in style.
Let us take care of the logistics while you make lasting memories.
The Best Party Bus Rentals in Dallas: Where Luxury Meets Convenience
Wondering where to find the best party bus rentals in Dallas? DFW Party Bus Limousine stands out as the premier provider of chauffeured executive transportation. We cater corporate gatherings, special events, and parties throughout Dallas and Fort Worth, Texas.
Our Fleet of well-maintained vehicles, coupled with our professional and experienced chauffeurs, ensures a seamless and memorable experience for you and your guests. Trust us to deliver luxury, convenience, and unparalleled service at every step.
How to Hire Reliable & Cheap Party Buses in Dallas TX?
When hiring reliable Dallas party buses, there are a few key factors to consider. First and foremost, choose a reputable and well-established company like DFW Party Bus Limousine. With years of experience in the industry, we have built a strong reputation for providing exceptional service and exceeding customer expectations.
Additionally, take the time to review customer testimonials and feedback to ensure that previous clients have had positive experiences with the company.
Planning and booking your party buses limos Dallas well in advance is essential to make the process even smoother, especially during peak seasons or for popular events. This guarantees that you secure the vehicle of your choice and have peace of mind knowing that all the transportation arrangements are taken care of.
What Sets Us Apart and Makes Us Superior?
In the wake of the devastating impact of the Coronavirus on the travel industry, numerous limo companies in Texas succumbed to bankruptcy. However, we have stayed afloat due to owning the cheap party buses in Dallas TX, avoiding dependence on a single revenue stream. While some competitors may dare to offer lower prices, they lack vehicle ownership and cannot honor those prices and hours. Additionally, they are not grappling with our current increased insurance costs.
Only reputable limo companies with their fleet can offer fair prices. Beware of the cheapest price, as that will never be our approach. Instead, unlike most companies, we guarantee vehicles insured above the minimum requirement of $1 million and ensure that the vehicle you reserve is yours without any last-minute cancellations.
Our availability is 24/7, so feel free to request a quote anytime! D-Lux proudly serves North Texas (Dallas/Fort Worth metroplex) and accepts reservations from across Texas and out-of-state.
Reasons to Hire DFW Party Limousines in Dallas
Exquisite DFW Airport Shuttle Service.
Whether you require a luxury limo airport shuttle, an executive car, or an SUV, our diverse fleet ensures your utmost comfort from stepping off the plane at DFW until your return to the airport.
Versatile Transportation Services.
We recognize that you may need to pick up guests from various locations around Dallas or Fort Worth or make multiple stops during your limousine rental. Our professional drivers will make every effort to accommodate your schedule.
We take pride in maintaining the cleanest and best-maintained limos, cheap party buses in Dallas TX and executive cars in Dallas and Fort Worth. When you rent a vehicle from us, you can trust that your limo will be spotless and prepared to take you anywhere you need to go in North Texas.
Professional Party Buses Limos Dallas
We offer cheap party buses in Dallas in various sizes and employ the finest drivers in North Texas to transport your school, church, or group within Dallas/Fort Worth or across the United States.
We understand the immense importance of your special event to you, your friends, and your family. Therefore, selecting the right limousine service is crucial. At Limo Party DFW, we provide affordable, reliable, and professional transportation services with meticulous attention to your every need and special request.
Suitable for Any Occasion
Choose Limo Party DFW for your next significant event, whether it's a wedding, sporting event, birthday party, bachelor or bachelorette party, casino trips, wine tours, quinceanera, or any other occasion. We have the perfect luxury vehicle for you, whether a stretch limousine, party buses limos Dallas, town car, SUV, or coach buses, catering to your specific needs and style.
We also understand how important it is to have a driver who is on time, courteous, reliable, trustworthy, and attentive for your special event. You can be confident that our professionally trained chauffeurs will take excellent care of you and your guests, making a hassle-free and safe journey to your desired destination.
Experience the DFW Party Bus Limousine Difference Today!
Are you ready to take your event to the next level? Contact us now to reserve one of our exquisite Dallas party buses or limousines. Let us handle the transportation while you focus on enjoying the occasion. Book your unforgettable journey with GL Transportation and make memories that will last a lifetime.
Dallas Party Buses: Beyond the Usual
The heart of Texas, Dallas, doesn't just pulsate with life; it radiates an energy that's both invigorating and captivating. Over the years, the rise of Dallas party buses has given the term 'riding in style' a brand-new definition. With GL Transportation leading the front, these aren't just modes of transport; they are experiences waiting to unfold.
Discover Dallas Like Never Before
The city of Dallas is a canvas painted with diverse cultures, iconic landmarks, and vibrant nightlife. When you traverse this city aboard our luxurious party buses, the journey itself becomes a destination. Every corner turned unveils a story, and our cheap party buses in Dallas ensure you don't miss a beat of what the city offers.
Luxury Meets Adventure
While the interiors of our vehicles speak volumes about luxury, the experiences they lead you to are packed with adventure. Ever thought about a mobile pre-party before hitting the main event? With ambient lights setting the mood, premium sound systems churning out your favorite tunes, and a mini-bar stocked with the finest, our party buses redefine pre-event celebrations.
An Economical Initiative
At GL Transportation, we don't just care for our riders; we care for the environment too. Our modern fleet is maintained to not only ensure the utmost luxury and safety but also to minimize our carbon footprint. By consistently updating our vehicles to be more eco-friendly, we're contributing to a greener Dallas.
Building Communities
We believe in giving back. Every ride with us contributes to the community. Our initiative of donating 5% of our profits to local DFW charities is a testament to our commitment to Dallas's people. When you choose our services, you're not just elevating your experience but contributing to a noble cause.
Tailored Packages for All
Understanding that every event is unique, we offer tailored packages. Whether it's an intimate anniversary celebration, a grand corporate event, or a city tour with friends, our team crafts a package that fits your needs and preferences perfectly.
Why Choose Us?
Our foundation is built on trust, reliability, and unparalleled customer service. But here's what makes GL Transportation stand out:
Transparency: No hidden fees, no last-minute surcharges. What you see is what you pay.
Flexibility: Need to change your route or extend your booking hours? We're just a call away.
Expertise: Our drivers aren't just licensed; they're Dallas enthusiasts, ensuring you get a slice of Dallas's rich history and culture during your journey.
Discover Hidden Gems
Our chauffeurs, with their extensive knowledge of Dallas, can introduce you to hidden gems across the city. From off-the-beaten-path eateries to scenic spots, enhance your Dallas experience by discovering its lesser-known treasures.
The Ultimate Party Guide
To complement our services, we provide an exclusive party guide for those looking to explore the city's nightlife. Handpicked venues, exclusive access, and priority reservations – all tailored for our esteemed clients.
Experience Dallas Like Never Before: Luxurious Transits with GL Transportation
Dallas party buses by GL Transportation are not just about moving from one point to another; they're about making every moment count. So, whether you're a Dallas native or a first-time visitor, we promise an experience that's luxurious, memorable, and quintessentially Dallas. Dive into the heart of Texas in style and comfort with us!
What Our Happy Clients Say?
GL Transportation made our special event truly remarkable. The party buses was luxurious, the service was impeccable, and the chauffeur was professional and friendly. Highly recommended!
- Sarah J., Dallas
"We wanted a unique and memorable way to celebrate our friend's birthday, and GL Transportation delivered exactly that. The party limo had everything we could ask for, and the experience exceeded our expectations. Thank you!
- Michael R., Fort Worth
"Reliable, affordable, and stylish – GL Transportation is our go-to choice for all corporate events. Their exceptional service and attention to detail make them the best in the business.
- Amanda W., Dallas.
"Party buses and limos in Dallas have never been this luxurious. GL Transportation cared for every detail, ensuring our night out was unforgettable. We can't wait to book them again!"
- John D., Fort Worth