Dallas Transportation Services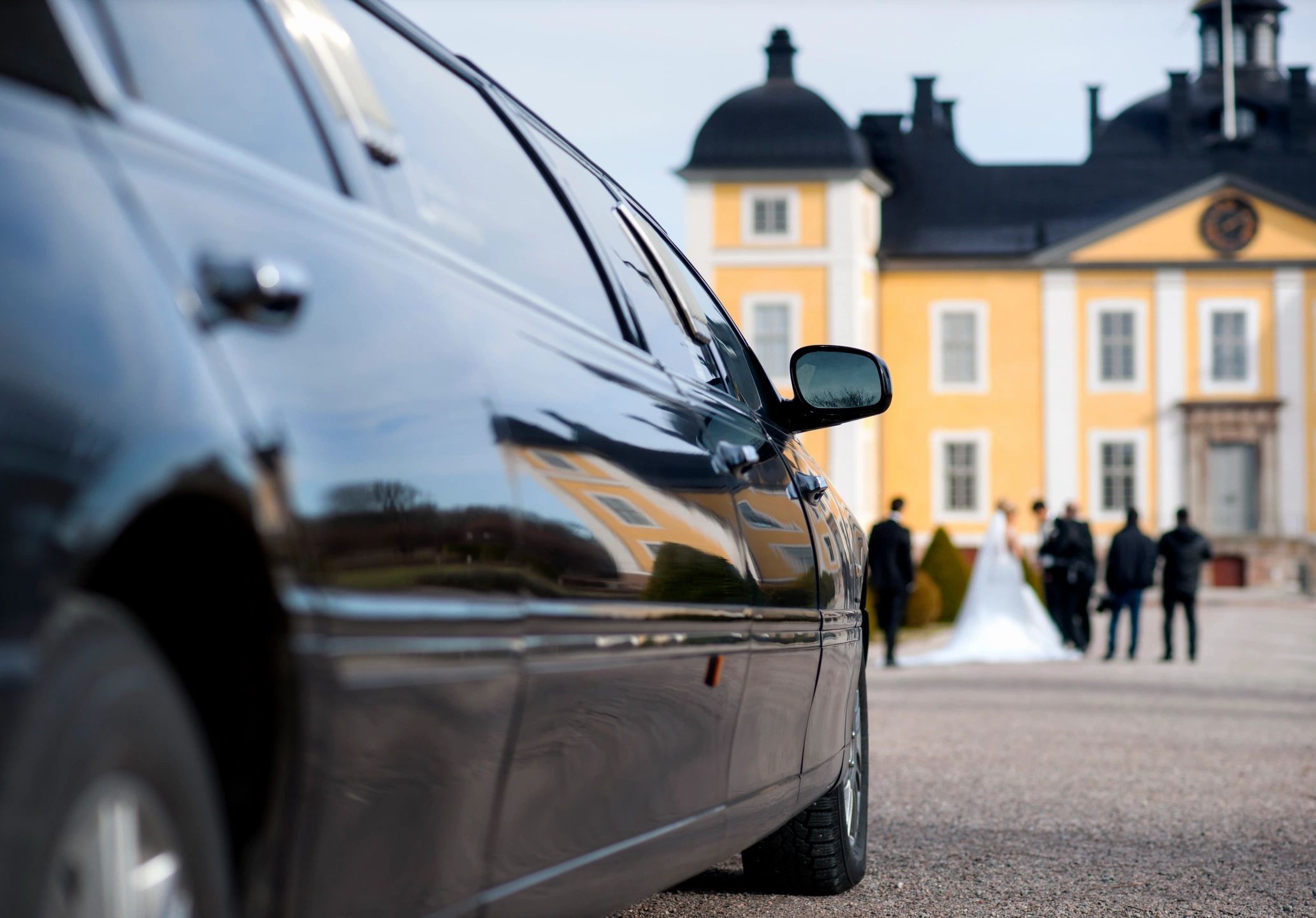 Are you the one who is not sure of the convenience of public transportation, and this question keeps popping up in your mind "Is hiring party buses worth it? Is a party bus rental right for me? Yes, it's solely for you.
Public transportation may not always provide the convenience and reliability you desire, especially during peak times or when attending special events. That's where our private Transportation services Dallas TX come as your quick convenience. We offer a superior alternative that ensures your travel is comfortable, stylish, and punctual.
One of the key advantages of hiring private transportation services Dallas is the freedom it provides. As one of the fastest-growing cities in America, Dallas demands efficient, reliable, and convenient transportation solutions. We specialize in delivering exceptional shuttle, limousine, and Dallas transportation services that cater to the diverse needs of residents and visitors alike.
Instead of dealing with parking, traffic, and the stress of driving, you can focus on enjoying your journey and making the most of your time in Dallas. Our Dallas transportation services offer convenience, enhancing the travel experience and saving you valuable time.
Explore Dallas in Style: City Tours and Sightseeing
Immerse yourself in Dallas's rich history and iconic landmarks with our city tours and sightseeing services. From the renowned Dealey Plaza, home to the Sixth Floor Museum, to the stunning architecture of the Arts District, our knowledgeable drivers will take you on a journey of discovery. Please sit back, relax, and let us showcase the best of Dallas.
Whether you're a wine connoisseur or a food enthusiast, we'll curate a personalized experience that satisfies your taste buds. From visiting local wineries to savoring the diverse cuisine of Dallas, let us take you on a gastronomic journey.
Welcome to GL Transportation as Your Ultimate Solution!
When you choose GL Transportation, you can access a wide range of chauffeured services designed to elevate your experience. We have you covered, from corporate events and airport transfers to weddings and city tours. Our professional and courteous drivers possess extensive knowledge of the city's routes and traffic patterns, ensuring efficient navigation to your destination.
We may be biased, but we believe party bus rentals are ideal for any occasion! Transportation services Dallas TX is both entertaining and convenient. It's much more convenient than carpooling, ride shares, and taxis. So exactly, how does our Dallas transportation service stack up against the competition? When you have Party Bus Forth Worth at your service, you will have your party bus or limo all night.
Dallas Transportation Services – Why Our Fleet is Worth Hiring?
With our diverse selection of vehicles, you'll have the perfect size to accommodate your entire group. No more dividing into multiple cars or anxiously waiting for enough ride shares to arrive. Embrace the joy of staying together throughout your journey.
Opting for Dallas public transportation saves you the hassle of constant payments every time you venture out and transforms your ride into an integral part of your celebration. Sip on drinks, dance to your favorite tunes, and enjoy movie screenings while on the move. Every moment becomes a cherished memory. Get the most value for your money with our party bus rentals. It's simply the epitome of traveling in style.
At our Dallas transportation services, affordability is at the forefront. Our pricing is per your specific needs, considering factors such as the date, time, vehicle size, and duration of Transportation services Dallas TX. This means you only pay for what you use, ensuring fair and transparent pricing for your event.
With this personalized approach, we guarantee the most competitive rates for party bus rentals in Dallas, TX, without hidden fees. You'll discover that we offer the perfect combination of affordability and top-notch quality. To obtain further pricing details and receive a complimentary quote, call us!
The City of Dallas Transportation for Hire: Unleashing the Benefits
Why is it worth hiring transportation services in Dallas? You can count on our expertise and efficiency to ensure you always arrive at your destination on time. Our commitment to punctuality is unwavering, ensuring you can confidently plan your schedule without worrying about delays.
You can access a luxurious vehicle fleet that exudes elegance and comfort by opting for GL Transportation's Dallas transportation services. Our vehicles are meticulously maintained to the highest standards, offering you and your companions a seamless and enjoyable ride.
What Else? Our Transportation services Dallas TX are fully customizable to befit your specific needs. Whether you require individual transport or transportation for large groups, we have the resources and flexibility to accommodate your requirements. We believe in providing a personalized experience that exceeds your expectations.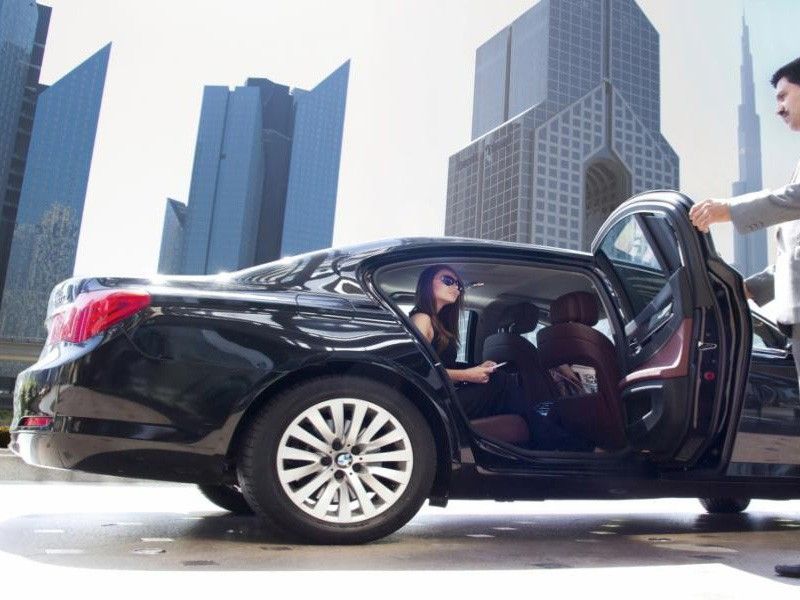 Popular Vehicle Choices
Luxury Sedan
Our Sedan cars comfortably accommodate up to 3 passengers with luggage. Each Sedan has a professional chauffeur, a punctuality guarantee, onboard music, complimentary bottled water, and more (specific features may vary between vehicles). This option is perfect for a safe, comfortable, and cost-effective journey.
Luxury SUV
Ideal for medium-sized groups, our SUVs offer seating for up to 7 passengers and ensure a supremely comfortable ride. Stay refreshed with complimentary water bottles. Some SUVs even feature captain chairs for those desiring an extra touch of luxury. You can expect a lavish, affordable transportation experience when choosing our transportation services in Dallas.
Stretch Limos
Our fleet of limousines offers a diverse range of options, with our largest accommodating up to 20 passengers. These limos come with glassware (cocktail and champagne flutes), ice, bottled water, WiFi, televisions, and more (please refer to the specific limousine for full details). When you reserve a limo, you can be confident that you'll be provided with a pristine and top-tier vehicle driven by experienced drivers who take immense pride in their craft and ensure customer satisfaction.
Party Bus
Our Party Buses are purpose-built for various occasions, from bachelorette parties to sweet sixteen celebrations and regular night outs. With a capacity of up to 30 passengers, they are fully equipped with everything you need to host an unforgettable party. These buses boast a powerful sound system to kickstart the festivities, along with televisions and WiFi to keep the fun going.
Executive Charter Buses
We provide transportation services Dallas for any event or outing. We can handle any field trip, airport shuttle, sports team charter, wedding transportation, event transportation, campus shuttle service, or convention shuttle service.
Our charter buses, specifically the MCI 56, comfortably accommodate 56 passengers and offer ample space for 75 suitcases. When you travel with us, you'll enjoy a luxurious, pristine, and well-equipped bus featuring televisions, WiFi, restroom facilities, power outlets, reclining seats, generous legroom, and all the amenities you'd expect from a top-notch bus Transportation services Dallas TX!
GL Transportation: Your Trusted Choice for Dallas Transportation Services
GL Transportation is the name that stands out. We have established ourselves as a premier provider renowned for our commitment to excellence, personalized transportation services in Dallas, and extensive local knowledge. We take pride in ensuring your journey is not just a means of transportation but a delightful experience.
Why choose GL Transportation?
Our ride selection includes a fleet of premium-class vehicles and luxury sedans designed to accommodate your every wish. Sedans, SUVs, and limousines are our most common business and airport transport vehicles. Party buses, sprinters, party limos and can accommodate all the requirements for a party on the go.
Experience the GL Transportation difference today. Book Now to embark on a journey that combines luxury, convenience, and unparalleled transportation services in Dallas.
What Sets Us Apart?
Guaranteed Reliability and Punctuality
Rest assured; our transportation services in Dallas is highly dependable and always on time. We take pride in our fleet of brand-new vehicles, meticulously maintained to be clean and smoke-free. Additionally, we closely monitor and track all flights to accommodate early arrivals or delays, ensuring a seamless and wait-free experience.
Professional and Well-Trained Chauffeurs
Our chauffeurs are extensively trained, highly professional, and impeccably dressed in suits. Fluent in English, they prioritize your comfort and satisfaction throughout your journey.
24-Hour Dispatch Center
Our round-the-clock dispatch center is the central hub, directly connected to our limo showroom. No matter the hour, we are here to assist you promptly and efficiently.
Hassle-Free and Paperless Transactions
Simplify your experience with our hassle-free, paperless transactions. We'll send you a confirmation and a PDF receipt via email, making the process smooth and convenient.
Safety is Our Priority
Your safety is of utmost importance to us. We carry comprehensive commercial insurance and possess valid limo operating permits, ensuring compliance with all necessary regulations and providing you with peace of mind.
Discover Dallas with GL Transportation
Dallas, a sprawling metropolis in Texas, is a city of contemporary skyscrapers, rich history, and vibrant cultural scenes. It's where modernity meets tradition, and where the Lone Star state's charm shines the brightest. When traversing this vast city, why should you settle for anything less than the best? With GL Transportation, uncover Dallas like never before.
The GL Transportation Experience
Every city has its rhythm, its unique heartbeat, and Dallas is no exception. Navigating the streets requires not just a mode of transport but transportation services in Dallas that understand the pulse of the city. GL Transportation is intricately woven into the fabric of Dallas, ensuring that every journey resonates with the city's character.
Delve into Dallas's History
The history of Dallas is rich and varied, shaped by a blend of cultures and events over time. Hiring GL Transportation's 'Historical Dallas Tour' offers an in-depth exploration of the city's roots. Experience pivotal moments of Dallas's past, from its pioneering days to its role in shaping the modern world.
Art & Culture: Dallas's Soul
The city's arts district is a testament to Dallas's thriving cultural scene. With our 'Cultural Immersion Tour,' lose yourself in the mesmerizing art galleries, theatres, and architectural wonders. Every turn, every street corner has a story, and our drivers, who are well-versed in local lore, bring these tales to life, creating a vivid tapestry of the city's artistic spirit.
Culinary Adventures in Dallas
Dallas's culinary scene is as vast and varied as its landscape. Texan BBQs, traditional Mexican delicacies, or gourmet global cuisines, the city offers a gastronomical journey like no other. Our 'Dallas Culinary Experience' is more than just transportation; it's a curated gastronomic journey, hopping from one iconic eatery to another, tantalizing your taste buds.
Beyond The City
Beyond the city limits, there's more of Texas waiting to be explored. Whether it's the serene landscapes of the Texas countryside or the neighboring cities with their unique charm, GL Transportation's 'Texas Explorer Package' ensures that your journey is comprehensive.
Providing Tailored Services For You
With GL Transportation, customization isn't just an option—it's a promise. Maybe you're planning a surprise proposal at a picturesque Dallas locale, or perhaps it's a special anniversary dinner at a top Dallas restaurant. Share your plans with us, and we will tailor transportation services Dallas to ensure your moment is perfect.
GL Transportation: The Green Initiative
As part of our commitment to Dallas and the world, we're proud to introduce our 'Green Initiative.' We understand the environmental impact of transportation. That's why we are constantly evolving to incorporate eco-friendly practices, from integrating hybrid vehicles into our fleet to adopting sustainable business practices. Travel with our Dallas transportation services and contribute to a greener tomorrow.
Join the GL Community
Being a part of the GL Transportation family goes beyond hiring a vehicle. It's about being part of a community—a community that cherishes excellence, values experiences, and believes in responsible, luxury travel. Join our community, and stay updated with exclusive offers, curated tours, and much more.
In a city as dynamic as Dallas, your mode of transport should reflect the spirit of your journey. Whether you're here on business, pleasure, or calling Dallas home, let GL Transportation redefine your travel experience. Experience Dallas. Experience GL Transportation.