Party Bus Homecoming Dallas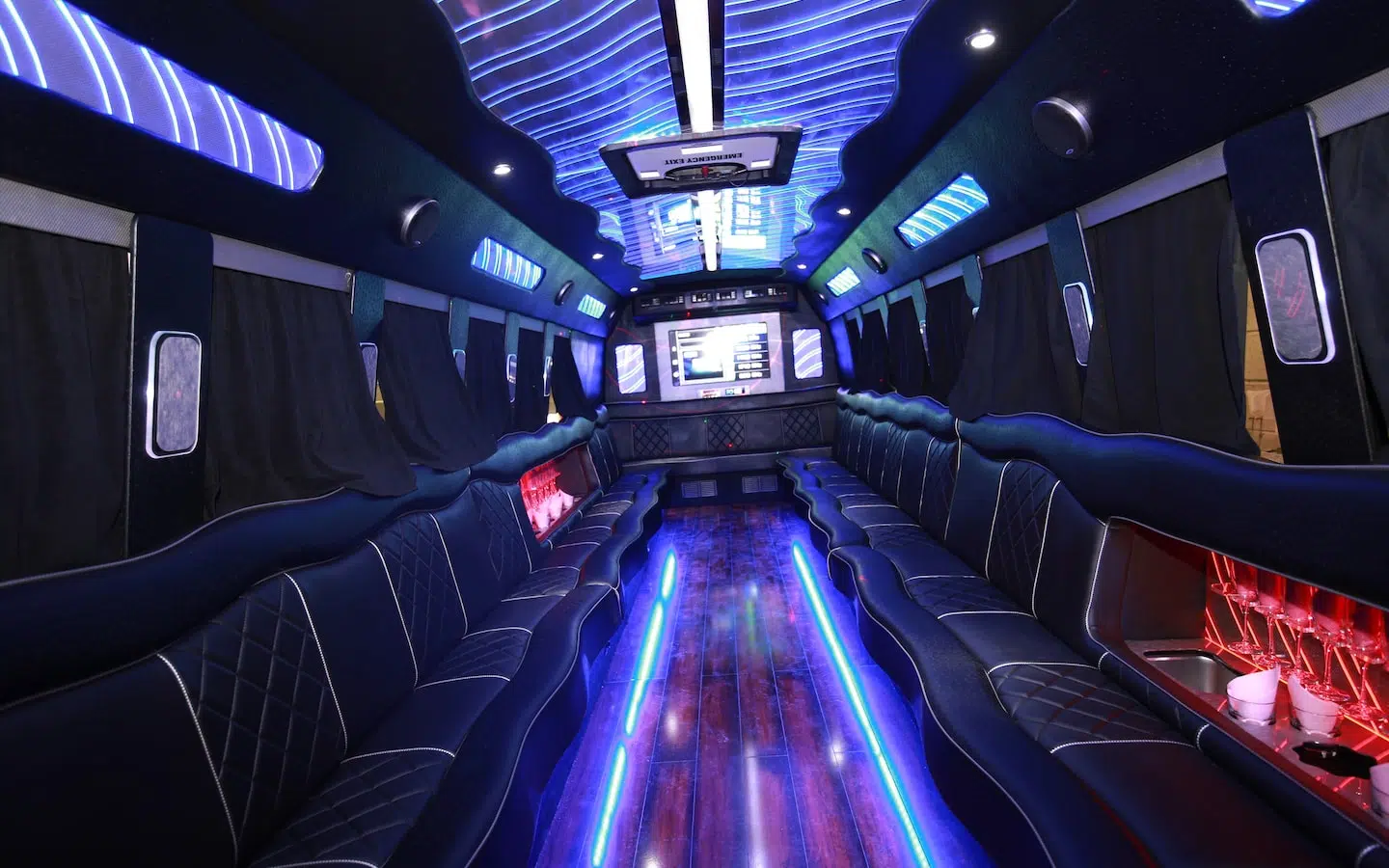 Homecoming is an event filled with excitement, school spirit, and the creation of lifelong memories. Every moment is cherished and celebrated, from the football game to the dazzling dances. And what better way to make your Homecoming in Dallas even more memorable than by arriving in style and luxury?
Party bus homecoming Dallas is the epitome of fun and extravagance, offering a unique and unforgettable transportation experience that will have you and your friends talking about it for years to come.
At GL Transportation, we understand the significance of Homecoming and the desire to make a grand entrance. That's why we offer the finest selection of party bus Homecoming Dallas ensuring that your arrival is spectacular. Our party buses are not just vehicles; they are moving celebrations on wheels, designed to enhance every aspect of your homecoming experience.
What is Homecoming?
Homecoming is an exciting and memorable event, often held at high schools and universities, where students, alumni, and the community come together to celebrate and show school spirit. It typically includes a football game, dances, and various festivities. When it comes to Homecoming in Dallas, transportation becomes a crucial element for a seamless and enjoyable experience.
Students, parents, and groups attending Homecoming in Dallas can greatly benefit from our reliable, luxurious transportation services. From ensuring safe and convenient travel to creating a vibrant and festive atmosphere, party buses are in high demand for homecoming events. GL Transportation's party buses offer a unique and memorable way to travel with friends, make a grand entrance, and continue the celebration while on the move.
We know how to make it well if you want to inject excitement into your event and provide partygoers with a fun-filled experience. Our service offers a unique solution that allows guests to revel in the joy of partying while seamlessly traveling between destinations.
How do we accomplish this? By presenting an extensive array of options from our buses, limousines, and other party vehicles. At GL Transportation, we firmly believe in delivering an unforgettable evening of luxury, and we are deeply committed to making the process of renting limos and other party vehicles as effortless as possible. Our passion lies in helping people create memories that will last a lifetime.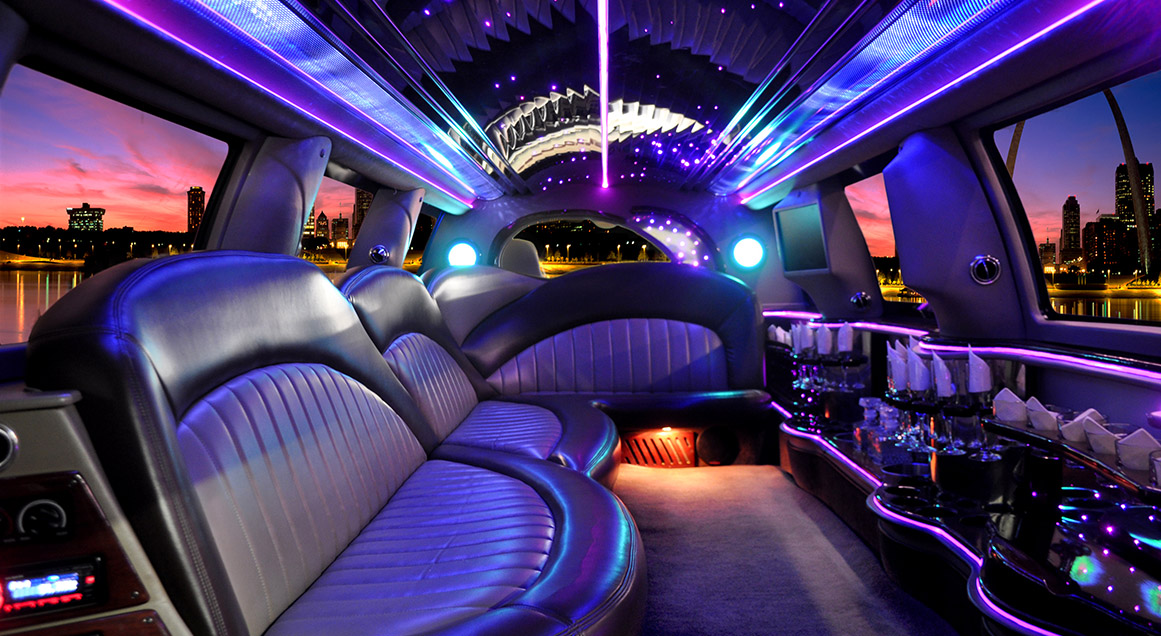 Party Bus for Homecoming in Dallas: Choosing the Best Option
When selecting a party bus Homecoming Dallas it's important to consider several factors to ensure the best experience. Here are some key criteria to look at when choosing party bus homecoming Dallas:
1. How to Choose Party Buses for Homecoming in Dallas?
Look for a reputable, experienced transportation provider specializing in party buses for homecoming events. Consider their fleet, customer reviews, safety record, and commitment to a memorable experience.
GL Transportation is a premier provider of party buses in Dallas, dedicated to delivering excellence and customer satisfaction.
2. Which Transportation Vehicle is Best for Homecoming and Prom Nights?
Party buses are an ideal choice for homecoming and prom nights. They offer ample space, comfortable seating, and exciting amenities, ensuring a fun-filled and festive atmosphere for you and your friends.
Our party buses have state-of-the-art sound systems, LED lighting, dance floors, and other entertainment features that set the stage for an unforgettable homecoming celebration.
3. Is It Worth Hiring a Party Bus for Homecoming?
Absolutely! Hiring a party bus for Homecoming adds an extra element of excitement and luxury to your celebration. It allows you and your friends to travel together, creating lasting memories before, during, and after the event.
Our party buses are designed to provide a safe and entertaining environment, allowing you to enjoy the entire homecoming experience to the fullest.
Do We Fulfill Your Party Bus Requirements?
At GL Transportation, we understand the requirements for an exceptional party bus experience. Our party buses are equipped with the following features to enhance your homecoming celebration:
Spacious and comfortable seating to accommodate your group.

State-of-the-art sound systems for a high-quality audio experience.

LED lighting and dance floors set the mood and create a vibrant atmosphere.

Entertainment amenities, including flat-screen TVs, DVD players, and even karaoke machines.

Onboard refreshments to keep the party going.
Our party buses are perfect for various events, including homecomings, prom nights, birthdays, bachelor/bachelorette parties, and more. Whatever the occasion, our Sprinter party bus in Dallas is an excellent choice for a luxurious and unforgettable experience.
What Makes Us Better & Different?
Only reputable limo companies provide transportation services at fair prices. Beware of unbelievably low prices because that's not what we offer. However, we guarantee that our vehicles are insured well above the minimum requirement of $1 million. Moreover, we promise that once you book with us, the vehicle is exclusively reserved for you, and we won't cancel on you at the last minute as many other companies do.
Our availability is 24/7, so feel free to request a quote anytime! We take immense pride in serving North Texas (Dallas/Fort Worth metroplex) and the entire state of Texas. We also accept reservations from out-of-state customers.
GL Transportation has various options for an unforgettable prom or homecoming experience, including sedans, limousines, SUVs, stretch limos, H2 Hummer stretch limos, and party buses. It's all about having a blast! Our vehicles offer fantastic photo opportunities and boast impressive sound systems that will make your night memorable. We don't need to elaborate on why having a chauffeur is the best choice for this special evening.
Our drivers undergo rigorous training, and their driving records are impeccable. With 28 years of experience in the metroplex, one thing is clear: we do things right, offering new, clean, and technologically advanced vehicles.
Concerned About Party Bus Dallas TX Prices? We Offer Affordable Luxury!
Party bus prices vary on the service duration, the party bus size, the amenities included, and the demand during specific seasons. GL Transportation strives to provide affordable luxury and exceptional value for our clients. Our pricing is competitive, and we offer discounted prices for party buses in Dallas.
While various factors influence party bus prices, our commitment to transparency ensures that you receive a detailed quote that includes all relevant fees. We believe in providing an outstanding party bus experience without compromising quality or breaking your budget.
Our Services
Dallas Wedding Limousine Service
GL Transportation has been providing wedding event transportation for over a decade, and we'd be delighted to assist you in finding the ideal vehicles for your occasion.
Dallas Birthday Party Limousine Service
Dallas Birthday Stretch Limousine, Dallas Birthday Hummer Limousine, Dallas Birthday Party Bus, and Dallas Birthday Limousine Bus for 25 people are all available.
Prom Limousine Services
You only have one prom, so step out into society in style and make it an event to remember by traveling with our quality limousine.
Dallas Party Bus Services
Surround sound, a large flat-screen TV with a DVD player, a bar, and privacy blinds are all standard features on our party buses. You can rely on our drivers to get you around safely on your night out.
Tour of the Holiday Party and Night Lighting
GL Transportation provides limousines for Christmas light tours in and around Dallas, Fort Worth, TX.
Everyone knows how important it is to arrive at prom and Homecoming in a stylish party bus or limousine, whether you live in Arlington, Argyle, or Addison, Texas! The most important features are a great, easy-to-plug-in sound system, thumping stereo, LED lights, and the ability to take some awesome selfies.
Our Limousine Amenities:
Immerse yourself in luxury with our array of limousine amenities. Experience the integrated surround sound stereo with CD, adjustable fiber optic lighting controlled by dimmers, DVD capability, LCD TVs for entertainment, and an elegantly designed, illuminated bar equipped with a champagne well, large ice bucket, and a power solid divider for privacy.
We ensure your comfort with rear climate control. Additionally, our limousines come stocked with refreshing beverages, including Coke, Diet Coke, Sprite, bottled water, champagne glasses, rocks glasses, and ice.
Why Choose Us?
We are the ultimate choice when renting a limo for prom and Homecoming in Dallas, Fort Worth, or the surrounding areas. Over the years, we have built a reputation of excellence among our customers, which we consistently maintain each prom season. Here are some compelling reasons our customers keep returning to us for their Fort Worth and Dallas limo prom needs.
Safety:
Your child's safety is our top priority when they use our limo service for prom night. We understand that prom night can be busy and filled with excitement. By opting for a limo ride, not only will prom-goers have a memorable time, but they will also have a safe means of transportation.
Don't leave your child's safety up to chance on the roads during prom season. Instead, please send them to prom in style with a safer option that eliminates the need for them to get behind the wheel of a car.
Insurance:
Rest assured that our company takes safety and precautions seriously. Our drivers and staff are trained in the latest safety measures, and we have a remarkable track record of success and safety on prom nights spanning decades. In the rare event that something unforeseen occurs, our fully insured company will promptly address any issues. We prioritize doing things right and provide you and your child peace of mind knowing you are protected.
Qualified Drivers:
Our exceptional drivers are the cornerstone of our business. They are trained to enhance the night and ensure a fun-filled experience for your children and are responsible for their safety and well-being throughout the evening. Our limo drivers undergo regular testing for driving techniques and adhere to strict safety procedures and precautions monthly.
Furthermore, they undergo rigorous background checks to ensure that only individuals of the highest moral character are entrusted with the company of your child. We maintain the highest standards for our drivers, and you can too.
Quality Fleet:
Customers consistently choose our prom limo rental service because our fleet of party vehicles provides a premium and enjoyable experience. Our vehicles are designed to enhance the party atmosphere while prioritizing safety.
The luxurious interiors make you feel like a celebrity, and the well-maintained exteriors turn heads as they pass by. The versatility of our fleet allows us to accommodate various needs, ensuring that you or your child can experience a limo ride that will never be forgotten.
Flexibility:
Thanks to the versatility of our fleet, we offer flexible packages that could befit any party's vehicle needs. Regardless of the occasion or purpose of your party vehicle, we can help create a night you'll cherish forever with a customized party package to kick off the festivities. Contact us to inquire about available vehicles, and we will match you with a party package that perfectly suits your requirements. Our limos and party vehicles can accommodate anywhere from 2 to 55 passengers.
Affordability:
While we are renowned for providing premium service, our rentals are still accessible. Our primary goal is to deliver a fun experience to our community members. We offer high-quality party fleet services, and our streamlined business model enables us to remain highly competitive in pricing, making our services accessible to nearly everyone.
Our Staff:
Our exceptional staff plays a significant role in why our customers choose us. Led by our expert drivers and event coordinators, we provide premium services that wouldn't be possible without their dedication. From guiding you through the steps to ensuring you have all the necessary information to make an informed decision about your limo provider, our staff is here to make your experience seamless.
Ready To Party?
Contact our office today if you're eager to discover what we can offer you regarding a Dallas limo homecoming package. Our staff will guide you through the options and curate a package that perfectly suits your needs.
Party Bus Homecoming Dallas: Elevate Your Celebratory Experience
The spirit of Homecoming in Dallas is unparalleled. The city's energy, combined with the anticipation of alumni and students, creates an atmosphere that is unforgettable. As the leading provider of party bus homecoming Dallas GL Transportation understands that a vital part of these cherished memories is how you arrive and leave the venue. Here's how choosing a party bus for your Dallas homecoming can transform your experience:
The Party Begins Before You Arrive:
When you step into one of our luxury party buses, the party kicks off instantly. Our top-of-the-line sound systems pump out your favorite tunes, while the LED lights set the mood. And with plush seating, there's plenty of room for dancing, singing, or just chilling with friends.
Stand Out From The Crowd:
Every student wants their Homecoming to be a memorable one. By choosing party bus homecoming Dallas you're not just arriving at the event; you're making a grand entrance. The sleek design of our party buses ensures that all eyes will be on you and your group when you pull up to the venue.
The Ultimate Comfort and Luxury:
Our party buses are designed to offer unparalleled comfort. The interiors are spacious, ensuring everyone has ample room to relax. The state-of-the-art amenities, including LED lighting, sound systems, dance floors, and entertainment setups, ensure that the party vibe never stops.
Ensuring Safety:
Homecoming is a night of fun, and we at GL Transportation want to ensure it remains that way. Our trained drivers prioritize safety above everything else. Riding in a party bus homecoming Dallas ensures that everyone gets to and from the venue safely without the worries of traffic or parking.
Tailor-Made Experience:
We understand that every group has unique needs. Whether you want specific music, lighting, or refreshments, our team is on hand to customize the party bus experience according to your wishes.
Beyond Homecoming:
While Homecoming is a significant event, our services don't stop there. Whether you're planning a birthday party, prom night, bachelor/bachelorette party, or any other celebration, our party buses are equipped to provide an unforgettable experience. The diversity of our fleet ensures we have something for every occasion.
Why Trust GL Transportation for Party Bus Homecoming Dallas?
Having served the Dallas community for years, we've established a reputation for reliability, luxury, and unmatched customer service. Our dedication to creating memorable experiences has made us the go-to choice for many in the Dallas/Fort Worth metroplex area.
Our transparent pricing policy ensures that clients are always aware of what they're paying for, eliminating any last-minute surprises. Plus, our 24/7 availability means we're always there when you need us.
Party bus homecoming Dallas by GL Transportation is not just about transportation; it's about enhancing your Homecoming experience. It's about making memories, laughing with friends, dancing to your favorite tracks, and above all, arriving in style. Book with us and make your Homecoming an event to remember for a lifetime.